TRANSPORTATION
Book FERRY Tickets online
Book FLIGHTS online



About Agia Pelagia holiday resort Crete Island
GREECE
Agia Pelagia is a seaside fishing village built in the centre of a picturesque amphitheatric bay, is located 23 km northwest from Heraklion, capital city of the Island of Crete, and distants 25 km from the airport of Heraklion and 23 from the ferry port.
Agia Pelagia takes its name from the homonymous church, in the Monastery of the Sebbathians, ruins of which are found at a distance of 1 km west of the village. During the last few years, the resort has known a tourist development, as its sandy beaches attract many visitors who find here all kinds of services. From Agia Pelagia you can visit the post-minoan graves and the University (Pritanion) of the 4th century B.C. which were found in 1970 at the site Kladistos or Kladotos and support the view that this was the site of the ancient city of Apollonia. Worth visiting is also the nearby cave, with the name "Evresi", where - according to legend - local people found the icon of Agia Pelagia (Saint Marina)
In the village you can find many taverns, offering traditional but also international dishes, bars, cafes, shops and boutiques, which will invite you to exciting short walks through the little streets.
Surrounded by mountains and hills, Agia Pelagia lies right in the middle of Crete (which makes it easy to be used as a base for tours and excursions around Crete island), with about 9 smaller sandy and rocky beaches (except of the central bay) reached easily by feet for those who prefer more privacy rather than big beaches.
Near Agia Pelagia you will find some interesting places to visit, like the Minoan Palace of Knossos, the archeological Museum of Heraklion, the traditional villages of Achlada, Fodele and Anogia up to the highest mountain of Crete "Psiloritis" (2.456m high).
--------------------------------------------------------------------------------------------------------------------------------------
HOTELS Bookings - search, compare and book online hotels, villas, apartments in Agia Pelagia, Lygaria, Made, Mononaftis, Kladissos, Psaromoura
--------------------------------------------------------------------------------------------------------------------------------------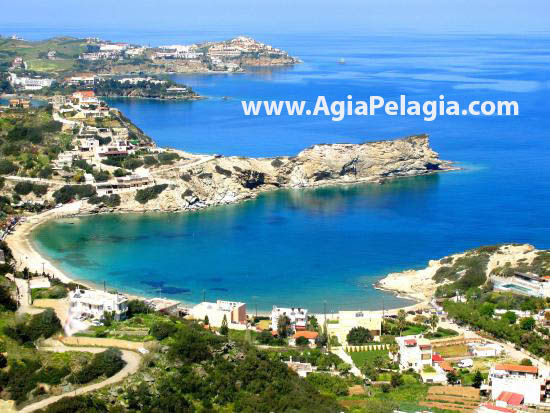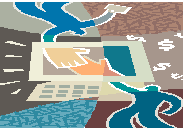 Worldc@fe
El Greco Tavern - Agia Pelagia
ALATI Restaurant - Agia Pelagia
Kri-Kri Restaurant - Agia Pelagia
Amyra Restaurant - Agia Pelagia
Yamas Restaurant - Psaromoura