l
Info
l
Areas
l
Photo Gallery
l
Sightseeing
l
Shopping
l
Activities
l
News
l
AGIA PELAGIA Crete: Long and Short Term Apartments for Rent (by owner) -
Apartements Open all year round - Long Stay Accommodation on Crete
Apartments are offered with the option of having furniture or you can bring your own furtinture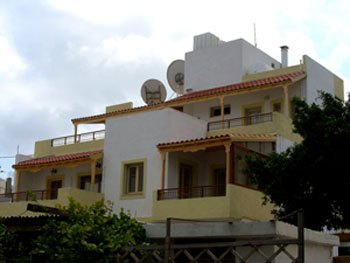 - The apartments can be rented for several months or for short stay.
- The apartments are distant of 40mt form the sandy beach of Agia Pelagia.
- All apartments have indipentent entrance and are opted with use of satellite TV.
- Apartments are equipted with furniture, or you can bring your own furniture.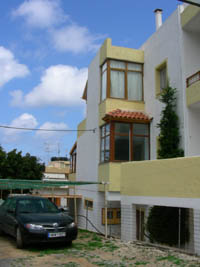 - There is heating system available that is indepentend for the rest of the building. Each apartmnet has its own system and can be used at wish and independentily from the rest of the apartments.
- Hot water in the summer months is provided by solar panels (for about 7-8 months a year the hot water can be heated by solar panels).

2nd Floor:
One Apartment of 100 square meters available that has also a 70mt of terrace. Its composed by 3 bedrooms, 2 bathrooms and 3 balconies.
1st Floor:
Two apartments available, each of 70 square meters. Each apartment has 2 bedrooms, 2 bathrooms, and balconies in both the front and the back side of the apartment.
Ground Floor:
a) One apartment of 100 square meters, has 2 bedrooms, 2 bathrooms, balconies in the fornt and the back side of the apartment.
b) One apartment of 45 square meters, has 1 bedroom, and 1 bathroom and a balcony on the front side.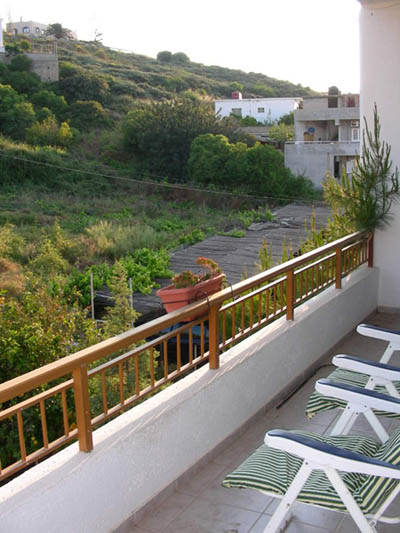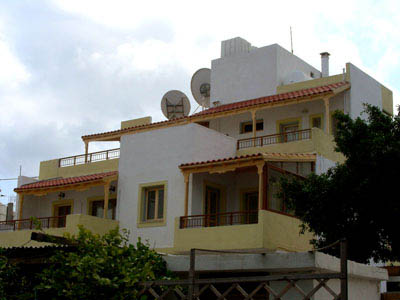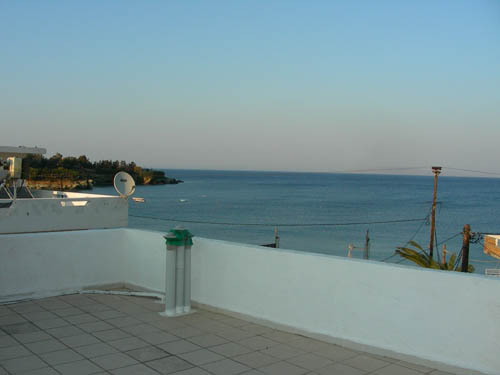 How For more information on the apartments, availability and how to book the apartments please contact:
email:

[email protected]
Book Holiday APARTMENTS in Agia Pelagia