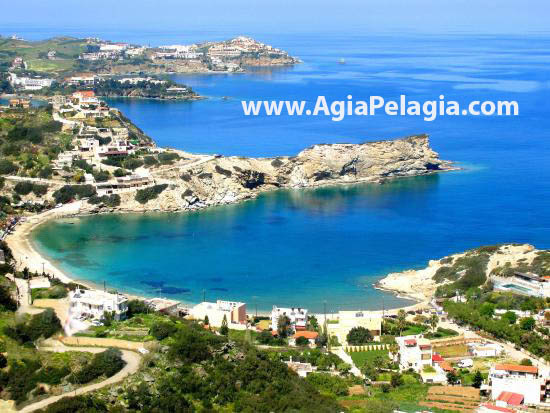 About Lygaria (Agia Pelagia) holiday resort on Crete
The name of the Lygaria bay is originating from the wicker tree "Lygaria" or "Ligia" which covers the area. Lygaria is an area of special beauty; hills with small fertile valleys. Lygaria (also spelled "Ligaria") was used for anchoring ships.

The sacred temple of the Panagia of Lygariani is located 250m from the edge of a hill.

Nowadays, with apartments for rent and hotels, rent rooms, cafes and taverns as well as souvenir shops, the settlement offers the opportunity for enjoyable and relaxing holidays and is particularly suited for family holidays.
TRANSPORTATION

Book FERRY Tickets online
Book FLIGHTS online

BUS Service
Taxi Service


SIROCCO Tavern - Lygaria

ANATOLI Tavern - Lygaria