PHARMACIES in Agia Pelagia, or in proximity
Agia Pelagia Village:

PHARMACY Iossif Koutentakis in Agia Pelagia
Pharmacy is located at 80mt from the center of the beach of Agia Pelagia, on the main/central road (Agias Pelagias street).
A modern Pharmacy that offers a very big selection of cosmetic products, health nutricion, natural products, sun protection and basic optical (reading) glasses beside the medical products. A parking area is available right opposite the Pharmacy.
Entrance is accessible for disabled people.
Telephone: +30 2810 812088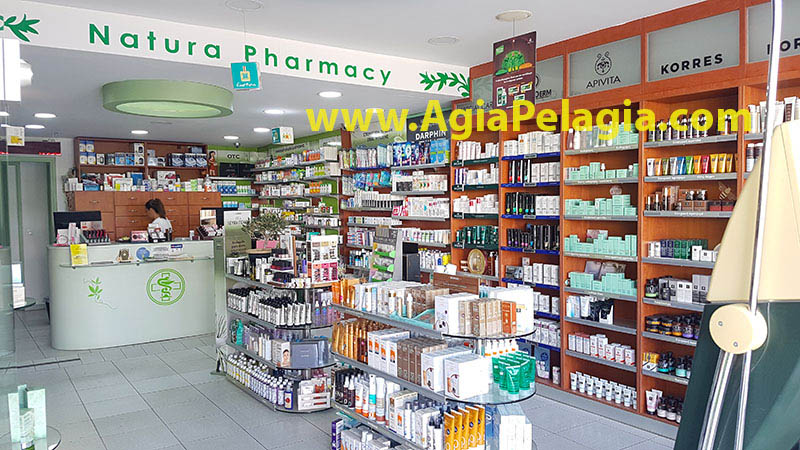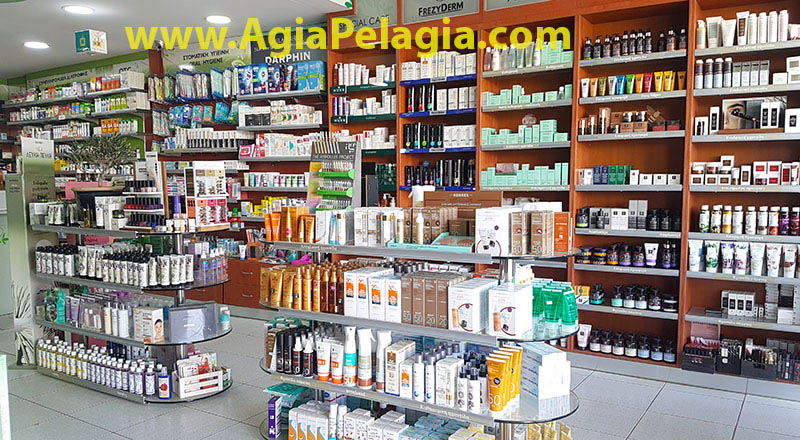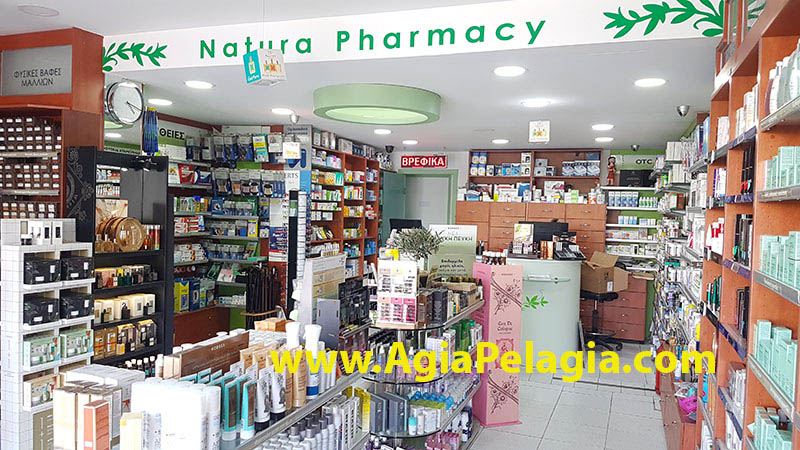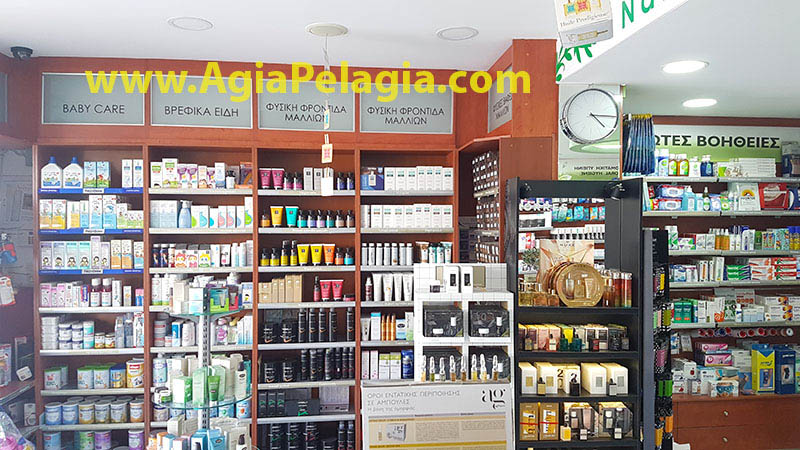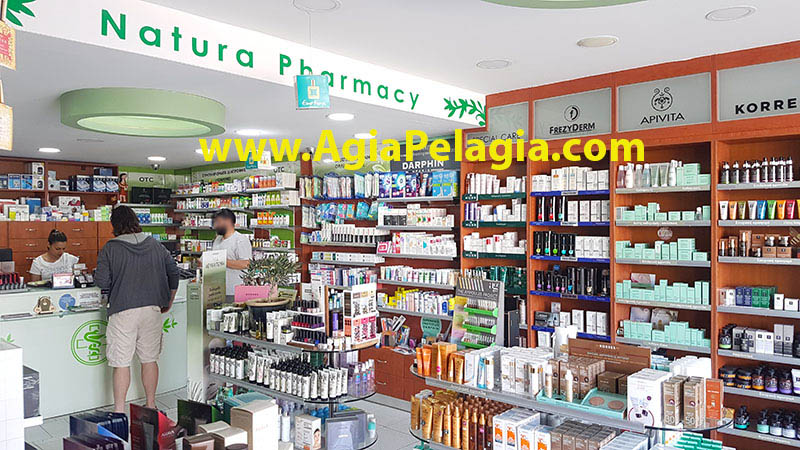 In proximity: