VILLAS FOR SALE in Agia Pelagia island of Crete, GREECE
Agia Pelagia is a seaside fishing village built in the centre of a picturesque amphitheatric bay, is located 23 km northwest from Heraklion, capital city of the Island of Crete, and distants 25 km from the airport of Heraklion and 23 from the ferry port.
Real estate opportunities in Rogdia village (Heraklion province)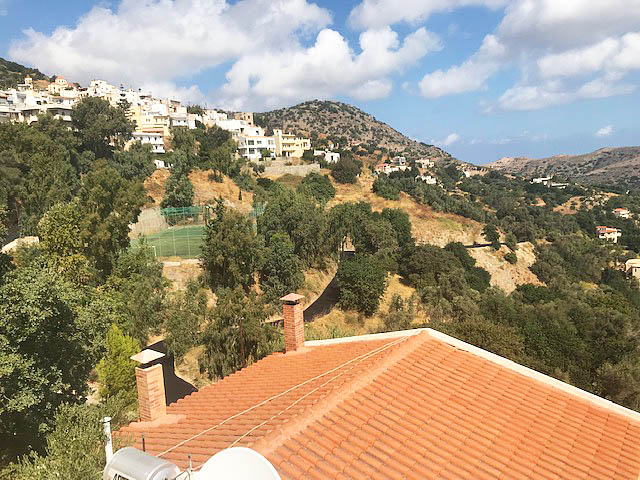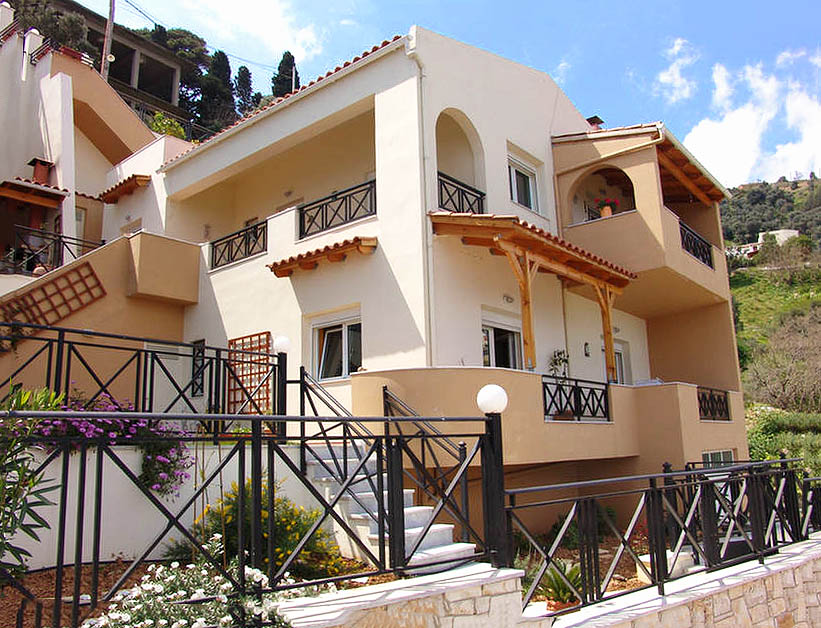 Real estate opportunities in Agia Pelagia (Heraklion province): a two complexes building is offered for sale by the owner - consists of one villa (175sq m) and 5 studios (licensed for rent by the Greek National Tourism Organisation) on a land plot of 5.500sq m offering amazing panoramic views of the Cretan Sea. Its located on the bay of Cape Stavros, 3,1 km away from Agia Pelagia holiday resort.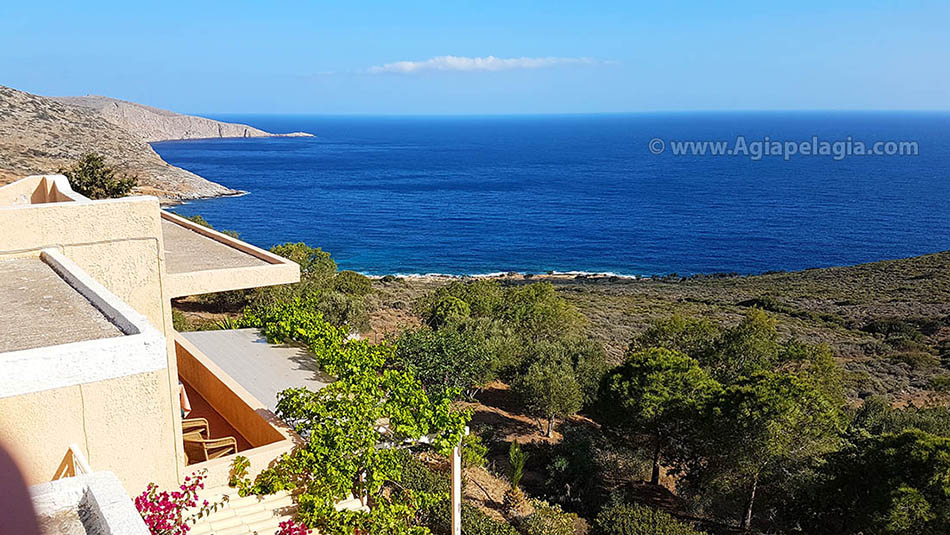 Watch an informative video about the villa & studios for sale:
Panoramic view of the villa for sale and the studios (two complexes in one plot of 5.500sq m surface)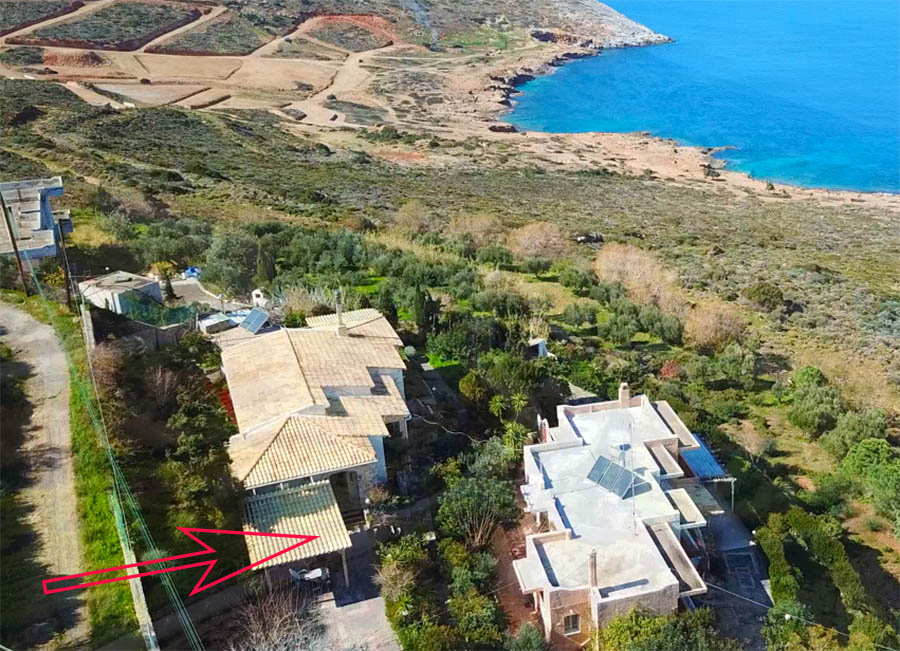 Panoramic view of the villa for sale and the area its located on Crete (the villa and the studios pictured by a drone)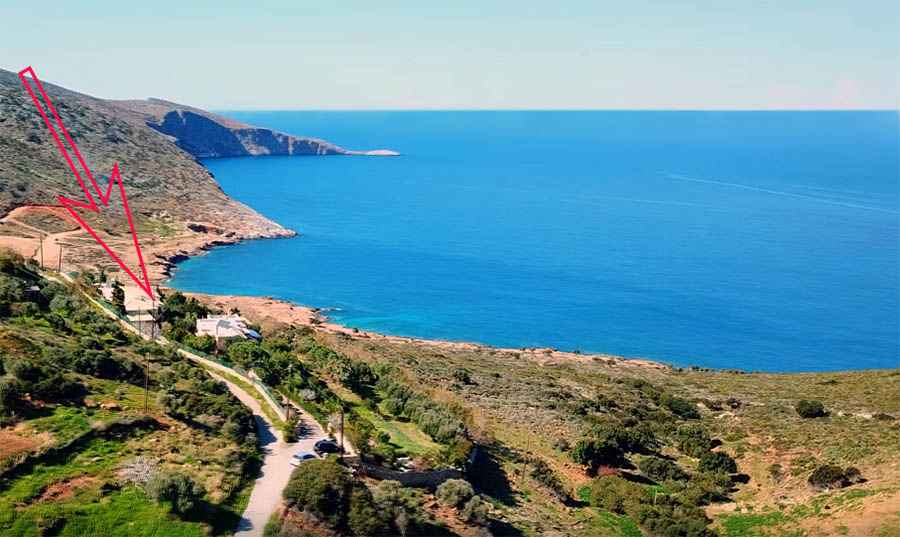 See directions and location of the villa property for sale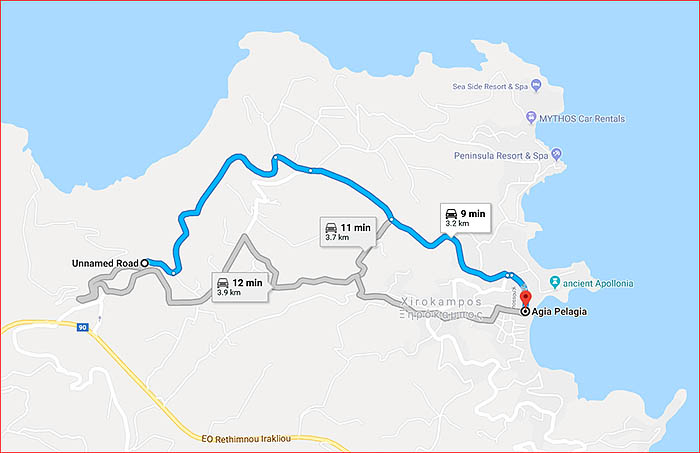 How to get in contact with the VILLA onwer:
Email us - Contact details